Microelectronics
12.06.2014
International Conference on Collaboration in Space Technologies - ICCST
During 5th and 6th of June, year 2014, the representatives of the company RD ALFA microelectronics took part in the first International Conference on Collaboration in Space Technologies - ICCST, taking place in our beautiful and picturesque capital Riga - the European Capital of Culture 2014.
The conference focused on identifying and building key partnerships between the Baltics, Nordics and Central European (BNCE) countries with the African continent in space technology capabilities.
This International Conference brought together high-level experts and professionals in space science and technologies from across the Baltic Sea region to discuss opportunities for cooperation in the near future.
The results of the conference will be used as a foundation for further cooperation between Baltic Sea region countries and African Union member states for years to come
You can find more information about confrence on the official webpage - www.iccst.eu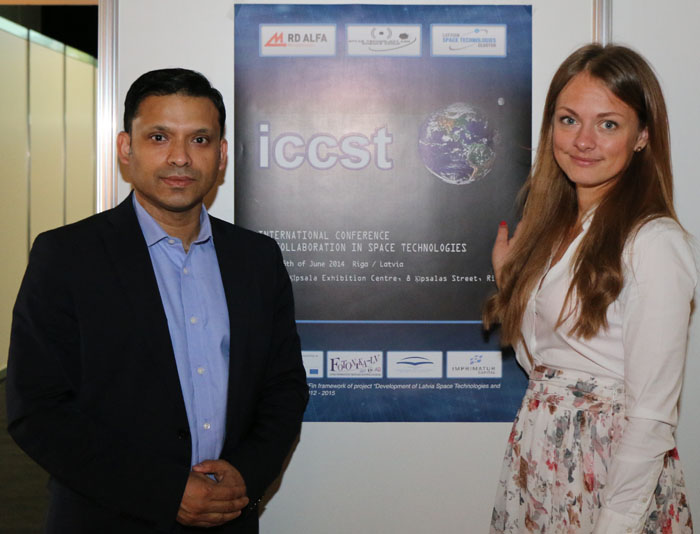 Juna Zhaleiko (RD ALFA Microelectronics) and Saleh Ahmed (STSG) at Confernce ICCSTT